730 Fitness & Nutrition Template Bundle For Social Media (multi)
Regular price
Sale price
$50.39 USD
Unit price
per
Sale
Sold out
Save over 10% with our combined top selling Fitness and Nutrition twin pack!
This Fitness and Nutrition Twin Pack has everything you need to take your social media to the next level!
Receive 730 ready-made Fitness and Nutrition templates for social media.
Professionally designed and easily customizable to give those with no design experience the tools they need to create engaging content!
Save hundreds of hours in design time and make your marketing stress free, simple, effective, and make your business stand out from the crowd.
This product is perfect for all types of fitness professionals, gym owners, nutritionists & dietitians. With this bundle you will eliminate stress and save time over the next 2 years, while at the same time increasing your visibility, followers, engagement and sales on social media.
...................................................
THIS UNIQUE SOCIAL MEDIA BUNDLES INCLUDES:
FITNESS:
120 x Motivational Fitness Quotes
120 x Fitness Tips
50 x Engaging Fitness Questions
40 x This or That Fitness Questions
35 x Fitness Facts & Myths
NUTRITION:
120 x Nutrition Quotes
120 x Nutrition Tips
125 x Engaging Nutrition Posts (including facts and myths, engaging questions, smoothie recipes and more!)
...................................................
FEATURES:
Instagram & Facebook size 1080px X 1080px - Instant download and access - All the templates are fully and easily editable in Canva!
This bundle is the perfect choice if you are looking for a hassle free way to promote your services, build your audience, and generate a higher number of sales.
With the premium social content that is provided within this bundle, it will give you the ability to increase your social engagement, and with it grow your audience and following.
Resource Saver Save yourself hundreds of hours in design work, and be ready to post within minutes of purchasing your bundle!
Professional Templates are professionally designed and follow a theme to ensure that all designs compliment each other!
Editable All of the designs are fully customizable, with text, colors, and imagery, being elements that can be modified!
© Copyright, 2022, Simplify My Socials (All Rights Reserved)
How Does It Work?

1. Purchase this product
2. Download PDF and follow the link to your posts
3. Edit Photos, Fonts, Colours, Text
4. Download and use on your social media or for print purposes where applicable

If you have any trouble accessing or customizing your template, please reach out to our support team. Our team here at Simplify My Socials is more than happy to help you!
Requirements

One of the key benefits is that our templates are 100% customizable within Canva. Canva is 100% free and you can open all of the templates on your computer or mobile phone and customize the templates until your heart is content. While you can also alter/add text and even implement your brand colors and logo.

Sign up for a FREE Canva account here: https://www.canva.com/signup
Shipping

This is a digital product so no shipping costs are applicable. Upon purchase, you will receive a PDF containing the link to the Canva templates. You'll not receive any product in the mail.
Terms

By purchasing this product, you agree to not resell, distribute or share the designs anywhere.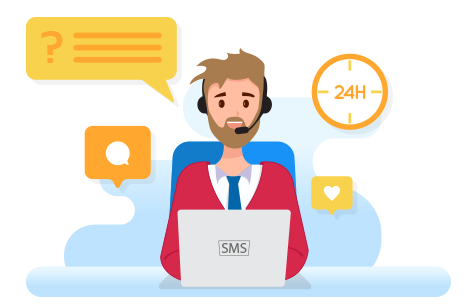 Customer Support
Do you have any questions about any of our products, or perhaps you wish to discuss which product is best for you and your business? Either way, please do not hesitate to Contact us and we will answer you within 24 hours!